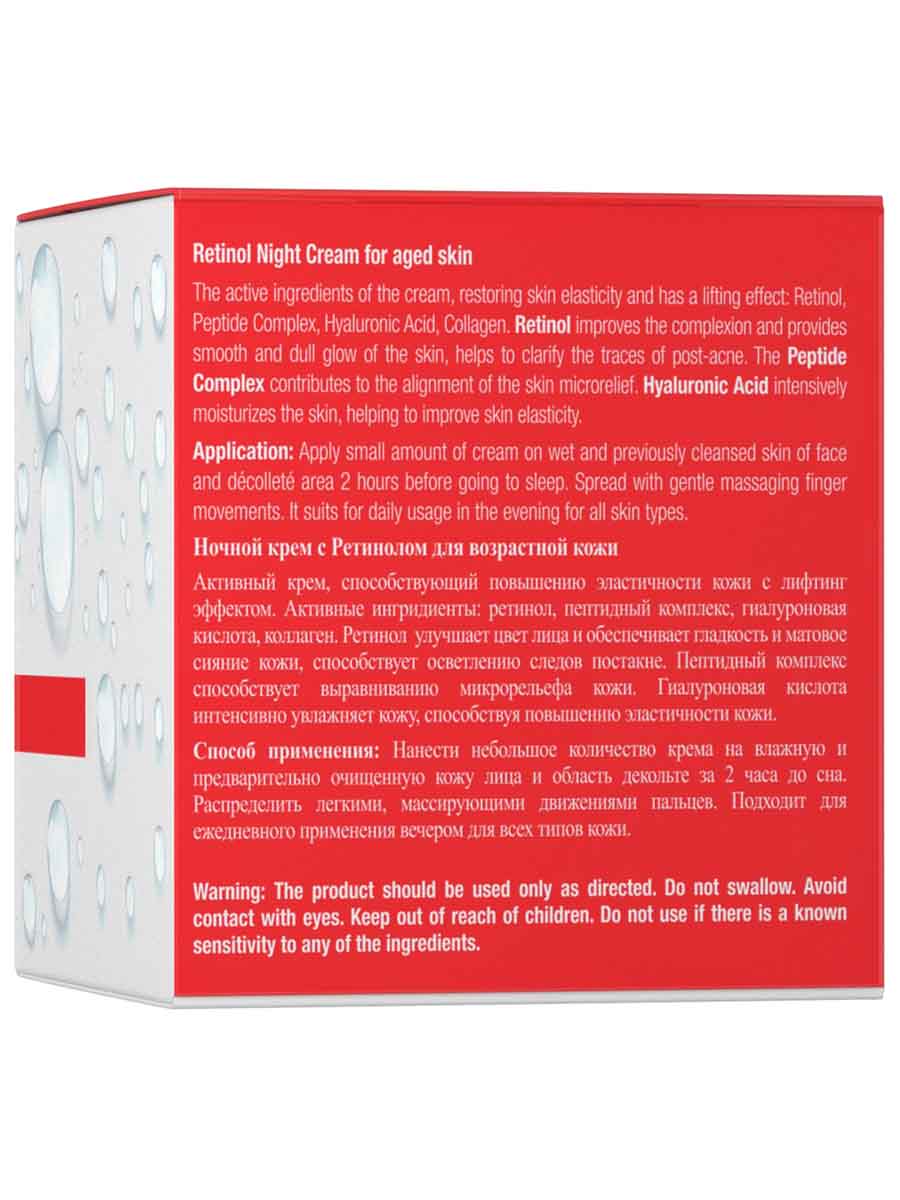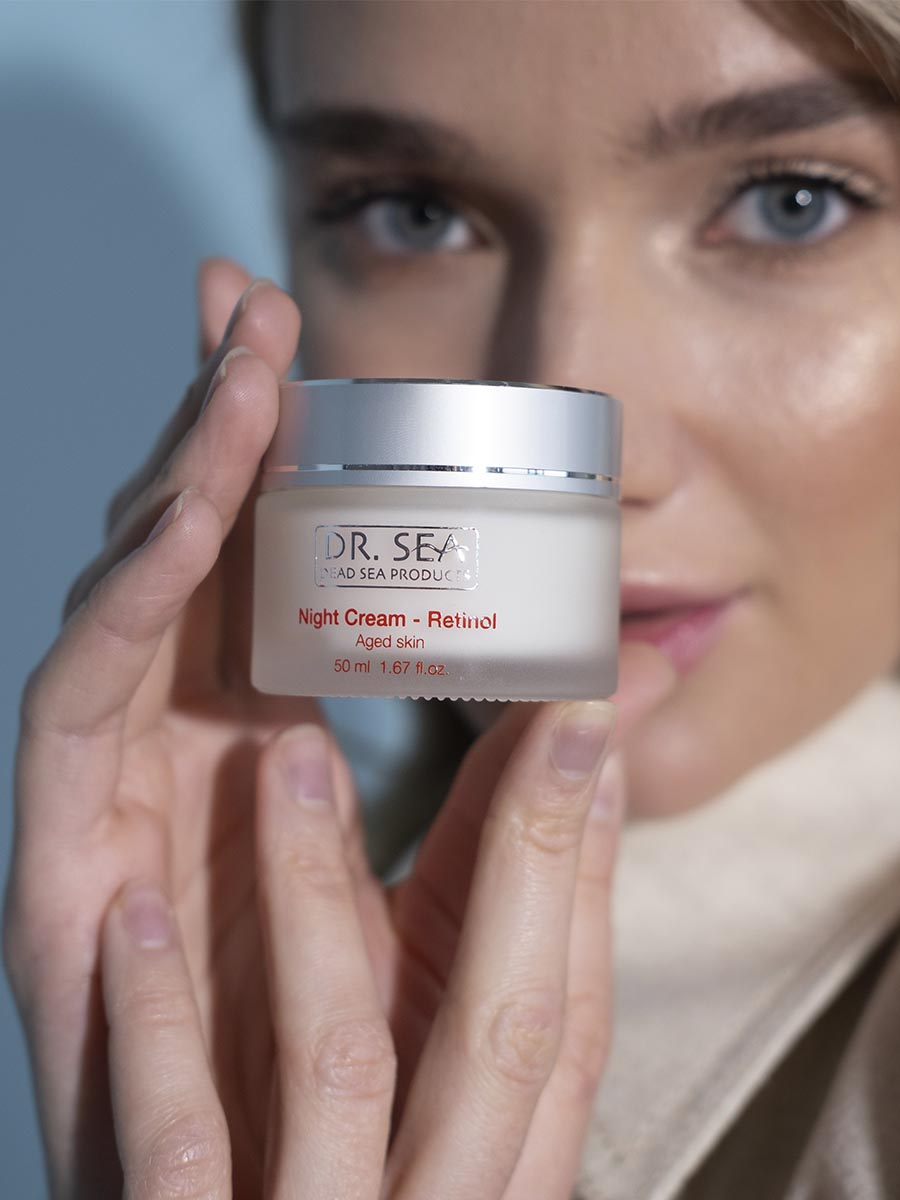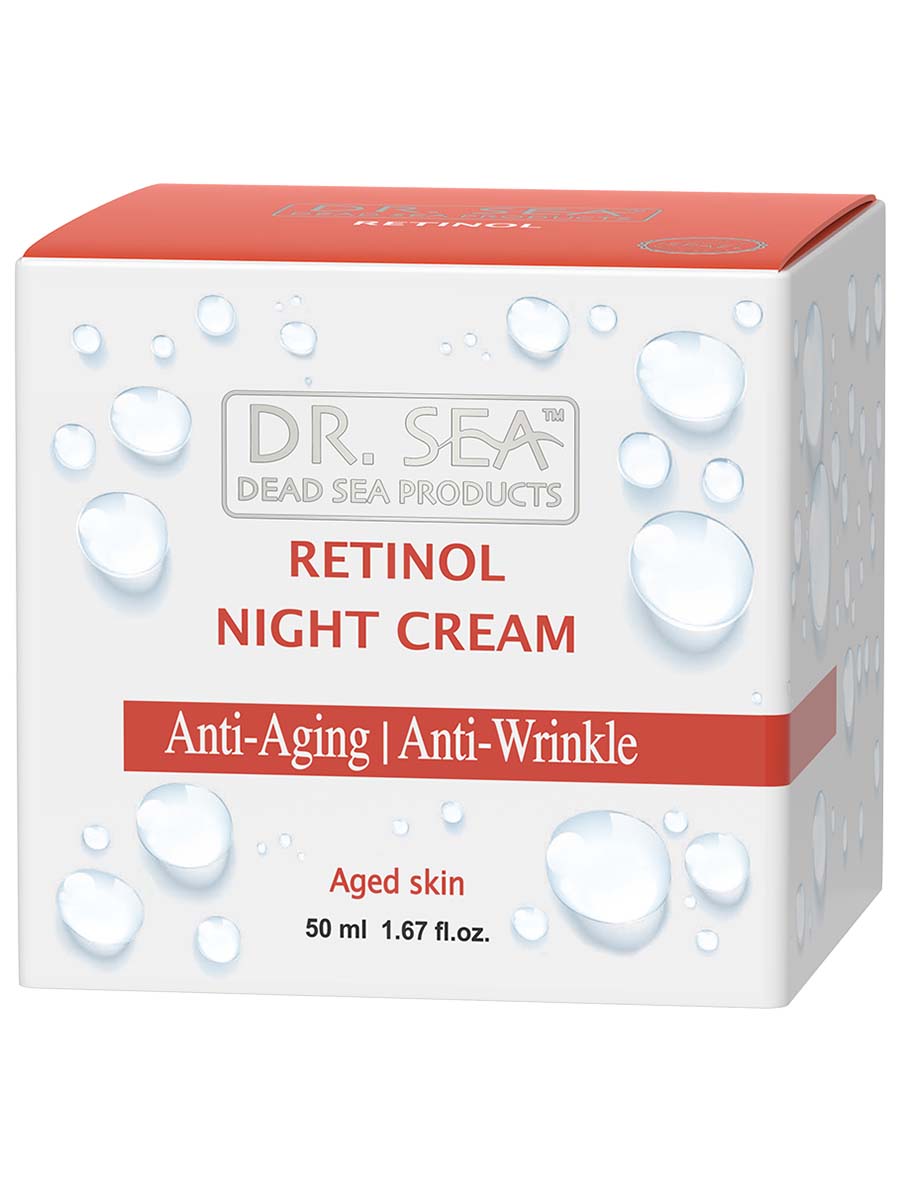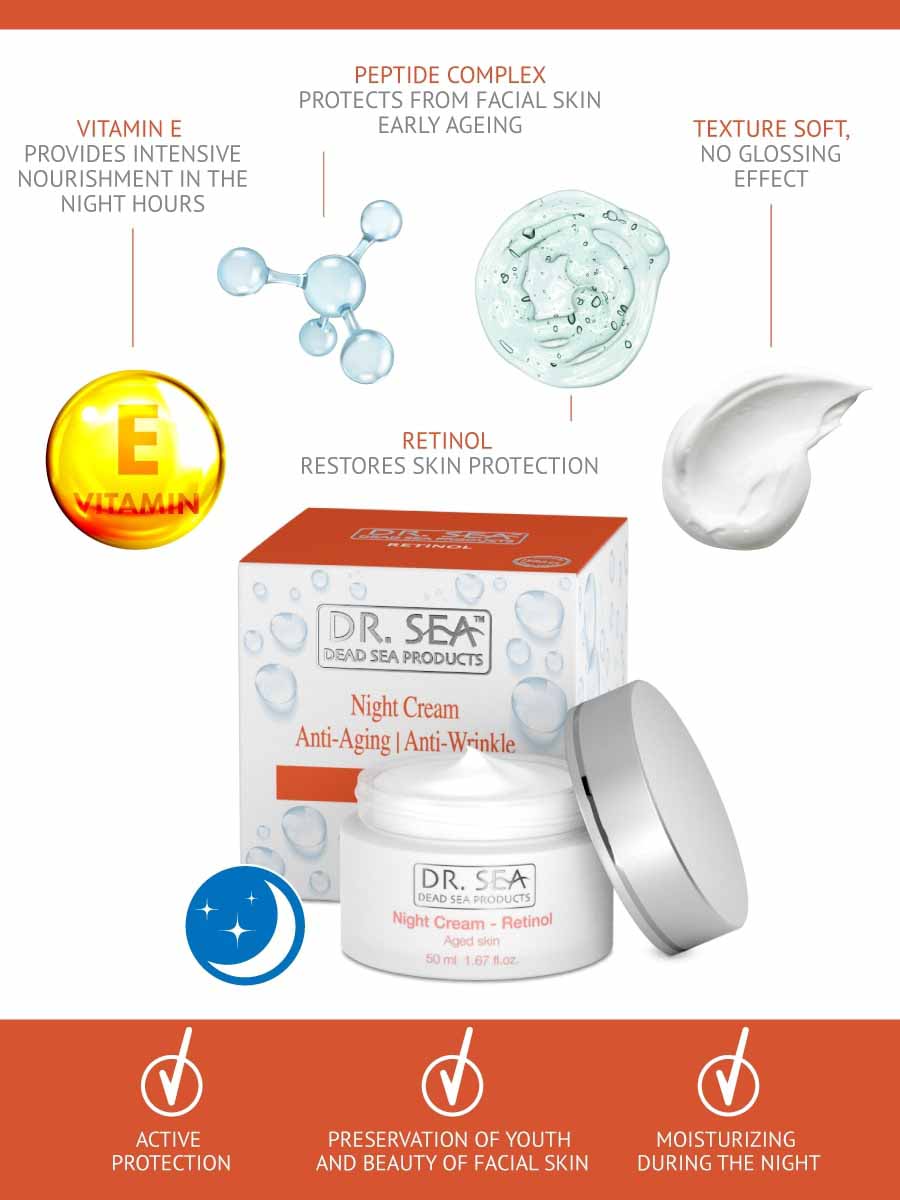 Retinol Night cream for aged skin - 50 ml
8
people bought this product in the last 24 hours
---
Get 10% off your order with the code NEW10
קרם לילה מרענן לפנים יעזור לך להיראות כמו שאתה מרגיש! חידוש מלא של העור והבהרת פיגמנטציה הקשורה לגיל. רטינול מוקפס במיקרו, שהוכיח את יעילותו, מאפשר לשמר את הנעורים ולפתור מספר בעיות - משפר את חסינות העור, בעל אפקט קילוף נעים, ממריץ היווצרות עצמאית של חומצה היאלורונית וקולגן, עקב כך מרקם העור הופך ללא רבב. . זה מפחית את מספר הקמטים, משפר את גמישות העור, מתקן את גוון העור. הפפטיד מורכב מגוונים ומאיץ את תהליכי ההחלמה. חומצה היאלורונית בקרם - ערובה מפני התייבשות! לשמירה על איזון הלחות נעשה שימוש גם בקולגן, המהדק באופן ניכר את קו המתאר של הפנים. הקרם פותח בהתאם לתקנים של התאחדות יצרני הקוסמטיקה בישראל. לא נבדק על חיות. אינו מכיל פרבנים, סיליקונים, שמנים מינרליים.

גיל:  35+
תכונות המוצר:  אנטי אייג'ינג, מיצוק, לחות, הזנה, תיקון
מתי להשתמש:  לילה
מין:  לנשים
סיווג:  טבעי
סוג עור:  כל הסוגים
מדינה:  ישראל
נפח:  50 מ"ל
Apply small amount of cream on wet and previously cleansed skin décolleté area 2 hours before going to sleep. Spread with gentle massaging finger movements. It suits for daily usage in the evening for all skin types.
Water,Avocado (Persea Gratissima) Oil, Hydrolyzed Collagen, Cetyl Alcohol, Hyaluronic Acid, Coconut (Cocos Nucifera) Oil, Ginger (Zingiber officinale) Root Extract,Olive (Olea europaea) Oil,Stearic Acid, Progeline (Trifluoroacetyl Tripeptide-2), Almond (Prunus, Amigdalus Dulcis) Oil, Caprylic/Capric Triglyceride, Lanolin, Glyceryl Stearate SE, Ceteareth-25 ,Glycerin,Quince (Pyrus cydonia) Fruit Extract, Passion Flora (Passifloraincarnate) Leaf Extract, Cucumber (Cucumis sativus) Extract, Shea (Butyrospermum Parkii) Butter, Bees Wax (Cera alba), Benzyl Alcohol, Green Tea Extract, Retinol (microcapsulated), Tocopherol, Pomegranate (Punica granatum) Extract, Dimethicone , Jojoba (Simmondsia chinensis) Oil, Polysorbate 20, Panthenol, Carbomer, Xantan (Xanthomonas campestris)Gum, Fragrance, Cyclomethicone, Disodium EDTA, Salicylic Acid, Dead Sea Salt, Sorbic Acid
Product Featyres & Benefits

-Active cream, restores skin elasticity, has a lifting effect.
Retinol:
-Maintains a strong epidermal system, all of which can be different and smooth.
-Removes melanoma, it dissolves pigmentation on the skin.
-The peptide complex contributes to improvement of the skin texture.
-Hyaluronic acid intensively moisturizes the skin, helping to improve skin elasticity.
-Collagen helps maintain skin elasticity.
Available payment:

Delivery special offer over 60$ - FREE, order less than 60$ - delivery 24,99$
This product has no reviews yet.
Blog
View all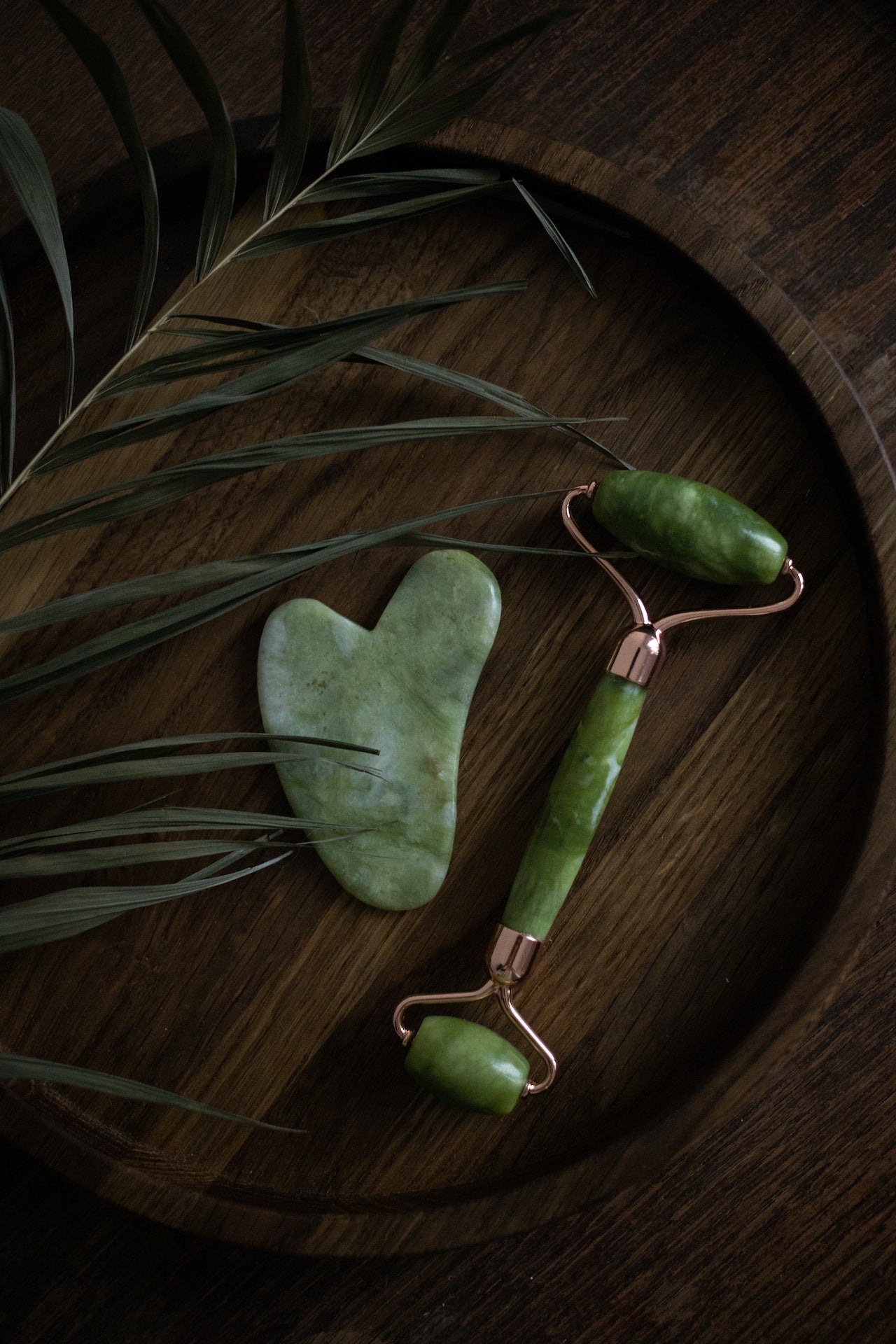 The Dead Sea is known as a natural pharmacy, and it's not without reason. The saline lake, located on the border of Israel and Jordan, has been renowned for its healing properties and abundance of ...